Full Mouth
Rehabilitation
Full Mouth Rehabilitation
It's rare that we find an Indian male over 50 being so health conscious to look for cosmetic and functional enhancement for his teeth. If we do, they have to be like Asitji.
Having an athletic and appealing personality, Asitji also wanted his teeth to be at the best of their health. No doubt he was doing a great job in maintaining them, but age had taken its toll with gum recession, attrition and abrasion, affecting their overall appearance and functionality.
We helped him in this endeavour of improvement by covering a number of his teeth with metal free full crowns, thus giving him and us a smile to be proud of.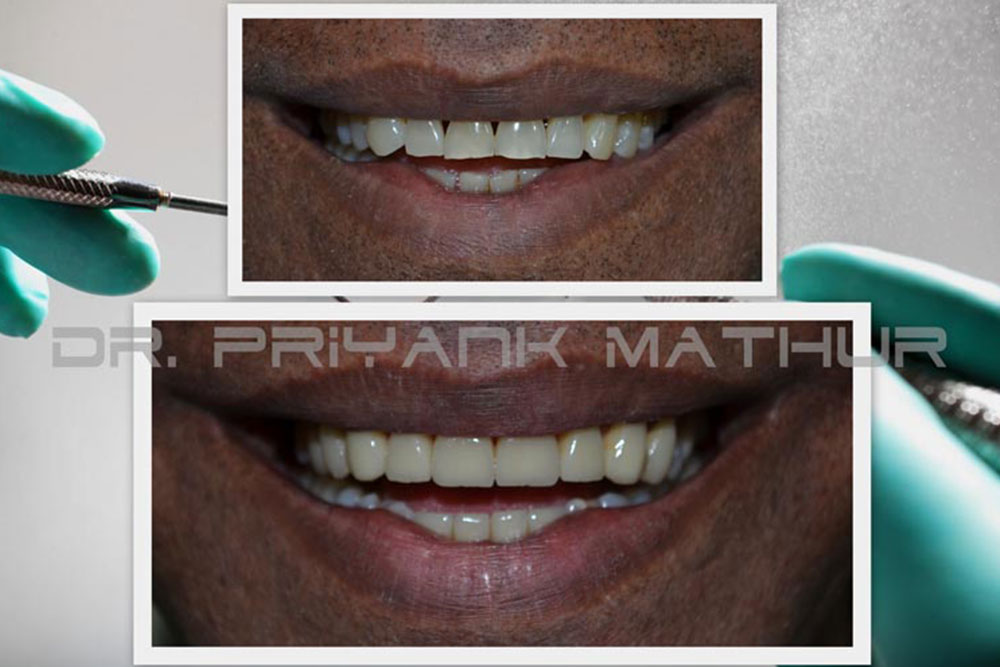 Scope of the treatment:
Full mouth rehabilitation to correct collapsed bite, worn or chipped edges, gaps between teeth; whiten and strengthen teeth and prevent sensitivity permanently

Smile improvement