Any good relationship is based on a strong foundation.
This very foundation is what makes your dental clinic, Smilekraft Dentistry® what it is.
Our amazing dentists in Pune don't just care for your teeth today, but for the rest of your life.
Why work with Dr. Priyank Mathur ?
The Best Dentist for you in Pune, India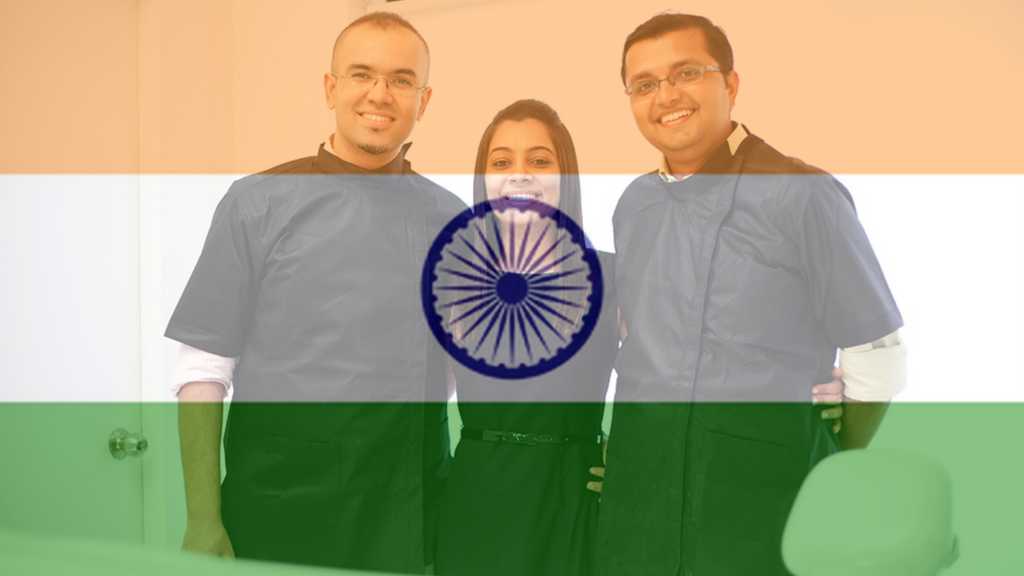 Namaste from everyone at Smilekraft Dentistry®. This website is a clear window pane to our practice
and dental service clinic in Pune, India. As you browse further, you'll realise that the effort that
we have put in showcasing ourselves and our work here, is with the same passion that we follow to help you
achieve your dental goals in our practice and beyond. Our continuous insistence to judge us based on
our work and the dental treatment experience & results that we offer are proof to your search in finding
a genuine dental service provider in Pune, India.
But before you browse further, please read a couple of genuine testimonials and experiences shared by our actual
patients after having experienced Smilekraft Dentistry®.

Please scroll through the buttons at the bottom of this section.
In all honesty I have no idea how to start this review. There are no words that I can say or write that would express how happy I am with his work. The pictures alone do it enough justice.. I've spent countless hours researching different clinics from every part of the world, and the moment I found Dr. Priyank Mathur's website and looking over his work I knew that this was the one.

I traveled from America to India with my standards set high, he and his staff exceeded them in every way.. After the consultation we got to work the next day, 11 root canals and 20 crowns. His endodontist that worked with me is an EXPERT, the pain was very minimal *I had severely infected nerves*. He made sure I was comfortable the entire time, always talking me through the procedure and making sure I was okay. After being fitted with temporaries for about a week I came back to have the permanent crowns cemented. I must say Dr. Priyank Mathur is an artist and the best dentist in Pune when it comes to cosmetic dentistry. We went through all of the options on style and shade and we *him mostly* came up with the results below.

This man loves his work, it is literally a passion for him. I owe him so much for changing my life and making my stay comfortable and enjoyable. He even treated me to dinner with him and his wife!

Thank you for everything.. I wish you, your staff, and your family nothing but the best!
I recently did sinus lift and implant surgery from Dr. Priyank. I had couple of discussions with the Dr before I decided to go ahead with the surgery. Dr. Priyank explained the process in great detail. I liked his confidence which can only come from highly experienced and skilled Dr. like Priyank.
l was extremely nervous before the sinus lift surgery but it turned out to be completely painless and easy. Recovery was really  quick.
If you are looking for sinus lift and dental implant treatment, this is the best place. I have had lot of problems with my teeth all my life and seen lot of doctors both in India and US. But this was the best experience of all.
Dr Priyank Mathur performed full mouth rehabilitation 2 years ago, which included 3 implants and 28 Zirconia caps. The entire process has been performed with perfect precision in a timely fashion. I have nothing but praise and adulation for this doctor who always goes the extra mile to accomplish perfection. He spent a lot of time to patiently answer all my questions and concerns and explained what needs to be done. He has worked on 28 teeth and not a single one has failed or precipitated any cause for concern in the past 2 years. Dr Priyank is extremely competent. The fees he charges are very reasonable and affordable, however that is not the only reason for me to flown down from Singapore for this treatment. More than Dr Priyank I want to thank God for directing me to such a wonderful dentist. You really need to be abundantly blessed by God to find such a competent doctor. I really can not thank Dr Priyank enough.
Completely satisfied with the dental treatment I have received with Dr. Priyank at SmileKraft Dentistry. I was impressed with the time he took to answer my questions and explain the implant procedure before I arrived in India. There were no surprises during my visits and everything went like clockwork thanks to Dr. Priyank's careful planning and clear communication. Their offices are clean, bright and very modern. His staff are courteous and friendly, they made every accommodation to make my office visits as comfortable as possible. I have no hesitation in recommending Smilekraft Dentistry and saying that Dr. Priyank is the best oral implantologist in Pune. I will be returning in 6 months for my follow on procedures.
From first online inquiry to post procedure re-check, my experience with Smilekraft Dentistry was great. Dr. Mathur instilled total confidence in helping me select the right dental implant procedure and quality parts to fit my needs. The later office hours were perfect to accommodate my work schedule. I got great results at a fraction of what it would have cost me in the USA. I highly recommend Dr. Mathur!
Given that this was my first time in India and I had travelled from the UK specifically for dental treatment I was a little apprehensive and nervous. After several consultations with other dental practices, I decided to choose Smilekraft. I felt that Dr. Mathur was genuinely passionate about his work and committed to providing the best possible treatment and care. I would recommend anyone who is looking for an oral implantologist in Pune or India to contact Dr. Mathur and visit Smilekraft especially if you're a foreign national. Without doubt, he is one of the best dentists in Pune, India. I would also like to thank you all at Smilekraft and hope to see you soon.
I have been to the clinic 4 or 5 times already, both for myself and for my partner and every time we have received excellent attention and treatment. Mr. Mathur has a very professional approach, makes you feel comfortable and explains in detail the process you are going to undertake and why. This is something for me very important since it gives me confidence that I am in good hands. The clinic is cosy and clean. Also, rates are reasonable. Very recommended.
My wife Devaki is under treatment by Dr. Mathur, a dental implantologist in Pune, for the last 2 years. She feels very comfortable with him. She refuses to avail the services of any other dentist even while travelling abroad. Trustworthiness is very important between a doctor and a patient. Dr. Mathur has earned it. Wish him all the best.
Why Smilekraft Dentistry ?
The Best Dental Clinic in Pune, India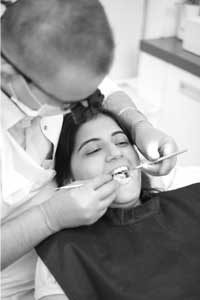 We are proud of what we do and the results we can achieve for you. And we want that to be your main reason to choose us for your dental services. As pictures speak louder than words we request you to browse through our numerous cases done at our dental clinic in Pune to help you decide a treatment specific to your need and find the best dentist in Pune you would love to work with.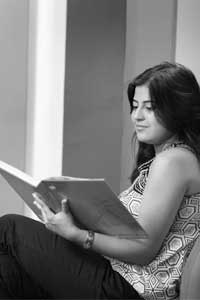 Count on us Smilekrafters to deliver treatments that work. But do not take just our word for it. Let our satisfied patients tell you what it's like to work with us. We believe patients judge us on our work and competitive pricing, not on paid advertisements and awards. We love it when patients take the time to leave us comments so that we can continue to set an exceptional standard of dentistry for years to come.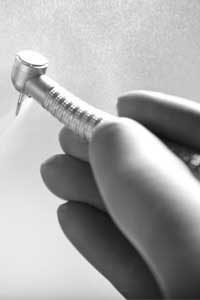 In an industry like dentistry, each new technological development can potentially change the way we work with smiles. If there is a new procedure that offers patients a better result with less pain than an older procedure, we want to offer it. That's why, we at Smilekraft Dentistry stay current with the latest dental technologies and developments.
Smilekraft is known to be a technologically advanced clinic. We draw great delight in being an ultra-modern practice, while continually re-engineering ourselves to give you the very best at an affordable cost.
Known to be the pioneers in introducing the Waterlase technology in Pune, we've always gone above and beyond to give you the results you desire. By constantly searching out and adopting the latest advances we increase your comfort while creating that beautiful smile you deserve.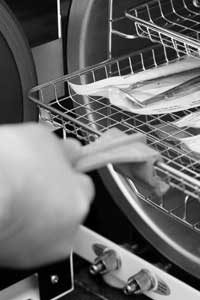 At Smilekraft Dentistry, dedication to quality and patient safety is embedded in everything we do. Quality care means providing the best possible outcomes and partnering with you to make your dental experience exceptional. That's the big picture, and we always keep it in mind.
To aid us in achieving this endeavour, we ensure that all our equipment and procedures meet our quality standards and are at par with our international counterparts.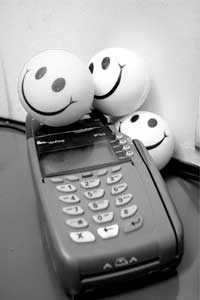 Treatment and price transparency is as important to us as it is to you. Keeping up with international standards is not a mean feat, but we leave no stone unturned to provide it with affordable pricing. We have an open approach to finances and take the time to talk you through treatment options and costs to find the right solution.
OUR STAR SERVICES
Work we do best
One Centre – A Multitude of Services. But out of everything we do in dentistry, we are known and have excelled specially in the fields of Cosmetic Dentistry, Implant Dentistry and Laser Dentistry. With extensive training in all these three fields, Dr. Priyank Mathur welcomes everyone to Smilekraft Dentistry who are looking to enhance their smile & confidence, improve functionality by replacing missing teeth with fixed dental implants, and all this painlessly with the help of our special and unique hard tissue laser – the Waterlase.
If you are fearful of dental treatments, low on confidence while smiling & laughing, and miss the complete effectiveness of having a full set of healthy functional teeth then we are the best people to help you in Pune, India.

In today's world, modern technology has paved the path for newer possibilities that were once only a dream to create a perfect set of pearly whites. While your smile adds up to be a confidence booster in social and professional situations, it is now possible to have aesthetic enhancements to a level that meet your needs perfectly – from basic alterations of your teeth to more pronounced smile makeovers provided by the best cosmetic dentist in Pune, India, Dr. Priyank Mathur at Smilekraft Dentistry.

Missing teeth or loose dentures are detrimental to your oral health and self-esteem. Whatever the reason for losing your teeth, they need to be replaced both for aesthetic and functional reasons such as eating or talking, which would be more difficult otherwise. Eliminating the need to live with an embarrassing or annoying situation of missing teeth, Dr. Priyank Mathur, an implant dentist, widely known as the best implantologist in Pune, provides you with easy and comfortable solutions to have fixed permanent teeth best suiting your needs.

Laser Dentistry is one of the most innovative and minimally invasive technologies. Acting as a gentle alternative to the drill, WATERLASE laser dentistry reduces the feeling of pain and anxiety amongst patients enhancing faster healing and a reduced risk of infection. With this preventive approach, we are committed to providing you with services for all your dental needs. Visit the pioneer of this technology and the best dentist in Pune, India, Dr. Priyank Mathur at Smilekraft Dentistry today.